November 08, 2008
On Racism and Homophobia.
Yes; we can all get along. But it will take some effort. There will be equality between gays and straights; let's try not to burn too many bridges on our way there.
Peace between the LGBT community and people of faith is on the way—but it requires each group to respect the other's right to exist, and a commitment to try to stay out of the other's face. Neither group has an exclusive claim upon the public square, and we are all Americans, with the right to live our own lives, free from harassment. I'm not making an argument for living in the an externally imposed closet,* or straightening one's hair for reasons other than personal preference: just that we all calm down a bit and stop trying to force others to live according to our own moral codes.
From Pam's House Blend:
It was like being at a klan rally except the klansmen were wearing Abercrombie polos and Birkenstocks. "YOU NIGGER, one man shouted at men. If your people want to call me a FAGGOT, I will call you a nigger." Someone else said same thing to me on the next block near the temple...me and my friend were walking, he is also gay but Korean, and a young WeHo clone said after last night the niggers better not come to West Hollywood if they knew what was BEST for them.
Via Prof. Reynolds, who remarks, "my goodness. All this hope, change and unity is getting kind of scary."
It is. We need to step back for a minute.

Let's see what I can do as a bisexual Christian, here. Back to fundamentals, so to speak: first of all, "all have sinned, and fallen short of the Glory of God." Or, as my relatively secular best guy friend puts it, "we all miss the mark; none of us are perfect."
The U.S.A. is committed to religious freedom, but one of the fears among Christians of many types is that "too much equality" of gays will create a situation in which freedom of speech and freedom of religion are compromised. In Canada, for instance, calling homosexuality a sin is regarded as a "hate crime." But Canada does not have a Bill of Rights, and does not guarantee freedom of speech or religion. (Just ask Mark Steyn, or the Free Speech Five [e.g., Kathy Shaidle, Ezra Levant.])
The bottom line is that it must be considered acceptable for any religious advisor to discuss sin. I had thought we were there: I've certainly listened to homilies from priests that discussed gluttony (one of the Seven Deadly Sins), and yet who appeared to be overweight; it was entirely possible that gluttony was a recurring problem for these priests. Or, perhaps, the condition was glandular. Or genetic.
It doesn't matter; we are equal in the eyes of God. And we are all sinners. So an exhortation to greater moral goodness will always open us up to charges of hypocrisy. Why not? "Everyone is a hypocrite, now and then."
We in the U.S. live under a Bill of Rights that allows us to explore, in our various religious sects, what constitutes "sin." Is smoking a sin? Eating junk food? Smoking marijuana? Those probably all are, if one's body is the temple of the Holy Spirit. But where do you draw that line? Is exercising too little a sign of sloth (another Deadly sin)? Is exercising too much a sign of vanity?
How about drinking? I was raised Methodist, and all four of my grandparents were teetotalers; the risk of alcoholism was considered too great to risk taking a drink. "Every social drinker," my grandmother once admonished, "is suscepible to alcoholism." Except that (1) stress takes a huge toll on human health; (2) there is the admonishment in the Bible to "take a little wine for your stomach's sake"; (3) small amounts of alcohol do clear cholesterol out of the arteries, reducing the risk of heart disease.
Yet as a civic matter, both my physical health and my spiritual well-being are my own, and not the business of the State. This is one reason for avoiding socialized medicine: once the government is paying for my health care, it has a stake in regulating my personal behavior and habits.

What does this have to do with the tension between black people and gay people?
Just this: Barack Obama's platform did not include gay marriage, and it may be that the country is not yet ready to apply that word to same-sex family arrangements. (You will recall that I don't think it's the state's business to label human relationships as "marriages" or not: that is a religious/social function. All any of us should ask is for civil unions.)
So, yes: demographically, black people trend more conservative on issues of human sexuality. But as with all demographic trends, one cannot extrapolate to individuals from that. When I was in Nevada and my friends in Clark County decried the way some of the freedoms in Las Vegas (and in Nevada itself) were being curtailed by the influx of Californians, were they talking about me? No. They were speaking in generalities, and for a variety of reasons Californians are not too popular in our neighboring states—partly because we "bid up housing prices," and partly because we tend to move into other states and then try to mold them into mini-Calis, while retaining whatever characteristics we liked them for in the first place.
(This is not a lot different than New Yorkers moving upstate—or to neighboring states—and then trying to get people in their new towns to stop hunting, or to stop burning leaves in the fall. That's no way to make friends. One should respect the culture one moves into, rather than trying to mold it closer to the heart's desire.)

Prejudice is built into human nature, but it quickly turns evil when it drives us (when it should and when it should not are explored in Malcolm Gladwell's Blink, by the way). I don't want to live in a society of either anti-gay or anti-black bigots, so we'd better damned well figure this whole thing out.
There are a lot of people who are opposed to gay marriage because they regard it as social engineering: an attempt to tinker with matters that are very fundamental to human society. It isn't a vice to go slowly in that regard, particularly given the huge gains that gays have made over the past generation. (I know I'm supposed to say "gays and lesbians," but I've never liked that phrasing: contrary to its stated intent, it feels to me like it deliberately makes women invisible—as if they don't exist, and need an extra word to ensure inclusion. Just one more division, if you ask me.)
It might be appropriate for the "LGBT" community to pause and count its blessings, and remind itself that it, too, will overcome. Slavery was a long time ago; the Stonewall riots, less so. These matters take time.
And there is definitely such a thing as a gay-marriage opponent who is not a gay-hater or homophobe, and I would admonish the Abercrombie & Fitch brownshirts that they have definitely become their own enemy. Socially conservative black people do not necessarily regard them as "faggots," and it is never acceptable to use the word "nigger" as an epithet (unless you've been dared to, or someone around you is trying to make it into a loaded, dreadful term with the power to hurt: in that case, we must remember that words are indeed just words, and recite all the worst terms that might be applied to us so they don't gain more power; some of my readers think I'm a slut, or a whore, or a skanky gash; isn't that cute?).

The choice we made as a society in this past election had to do with a lot of things, but included in that mix was a desire to shatter the race barrier, to get it over with, perhaps, and have a black person lead the free world. I'm glad that the barrier was shattered, though I would have picked a different person to do the shattering.
And at least in California, increased black turnout did indeed make the difference in passing Proposition 8. A paradox, perhaps: or a trade-off. A delay.
When black men were granted suffrage, female suffragettes were understandably angry. They were told by the lawmakers that "this is the Negro's hour," and it was decades before women were enfranchised.
Gays will not have to wait that long.
Now relax; stop the hating. The day will come. I've seen the mountaintop; I really have.
In the meantime, have a smoke. Or a glass of wine.



UPDATE: Insty has another mini-roundup on the gender orientation/race issue here; when "Andrew Sullivan . . . calls for people to chill," matters are definitely on the verge of spiralling out of control. (I won't click on the Sullivan link, of course, and you shouldn't, either; Sullivan has put himself outside the realm of respectable discourse in the past year—and most especially in the past few months, given his relentless attacks on Sarah Palin—on the most frivolous grounds.)
* * *
Other Entries on Proposition 8—
Previously:
"How the Obama Campaign Assured the Passage of Propsition 8"
Subsequently:
"More on the Putative Black/Gay Divide"
"Are Some Bigots More Bigoted Than Others?"
"And Yet More on Gay Marriage"
"Virginia v. Loving and Gay Marriage"
* Phrasing revised in light of Eric Scheie's argument that a voluntary "closet" is a perfectly legitimate choice (see "Are Some Bigots More Bigoted Than Others," above; I stand corrected. Certainly anyone is entitled to live a low-key life, and be discreet about one's love life, irrespective of sexual orientation. But many of those who will be attracted to marriage or civil union are, I suspect, either engaged in or contemplating parenthood (through step-parenting, artificial insemination, or surrogate motherhood—the last of which is, of course, increasingly popular among straights as well).
All of this presumably makes Mark Steyn happy, since he wants to see more babies raised with Western values. Wait . . . that might not follow. I'll have to check with him on that one.

Posted by Attila Girl at November 8, 2008 07:08 AM |
TrackBack
"Let the issues be the issue.
About Joy W. McCann: I've been interviewed for
Le Monde
and mentioned on Fox News. I once did a segment for CNN on "Women and Guns," and this blog is periodically featured on the
New York Times'
blog list. My writing here has been quoted in
California Lawyer.
I've appeared on The Glenn and Helen Show. Oh—and Tammy Bruce once bought me breakfast.
My writing has appeared in
The Noise,
Handguns,
Sports Afield,
The American Spectator,
and (it's a long story)
L.A. Parent.
This is my main blog, though I'm also an alumnus of Dean's World, and I help out on the weekends at Right Wing News.
My political philosophy is quite simple: I'm a classical liberal. In our Orwellian times, that makes me a conservative, though one of a decidedly libertarian bent.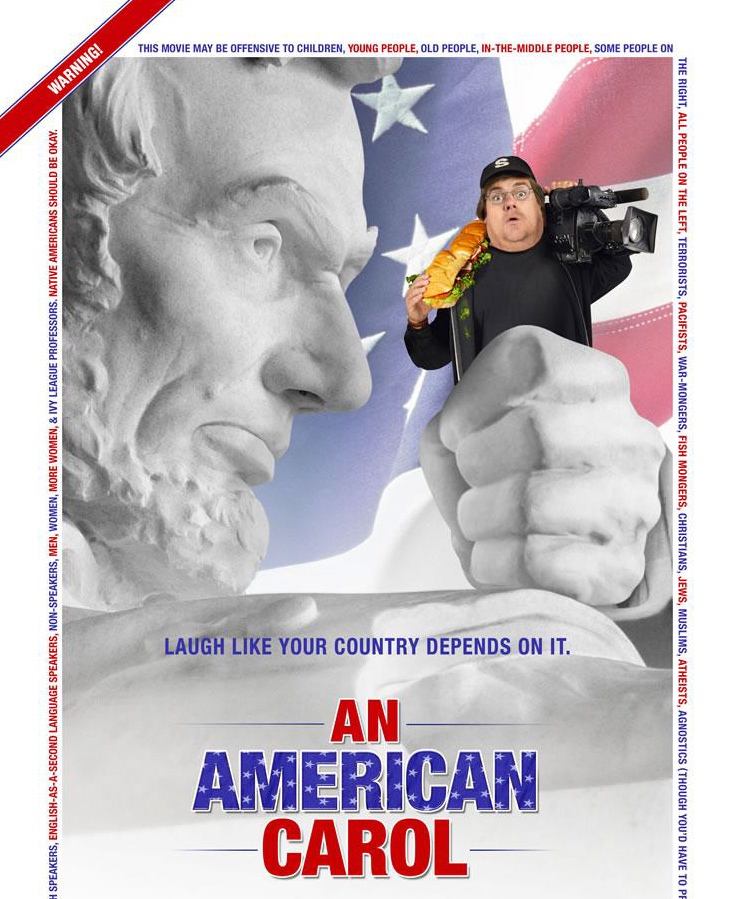 An American Carol
rawks!
Main AAC site
(Warning: sound-enabled;
trailer starts automatically.)

Buy Blogads from the
Conservative
Network
here.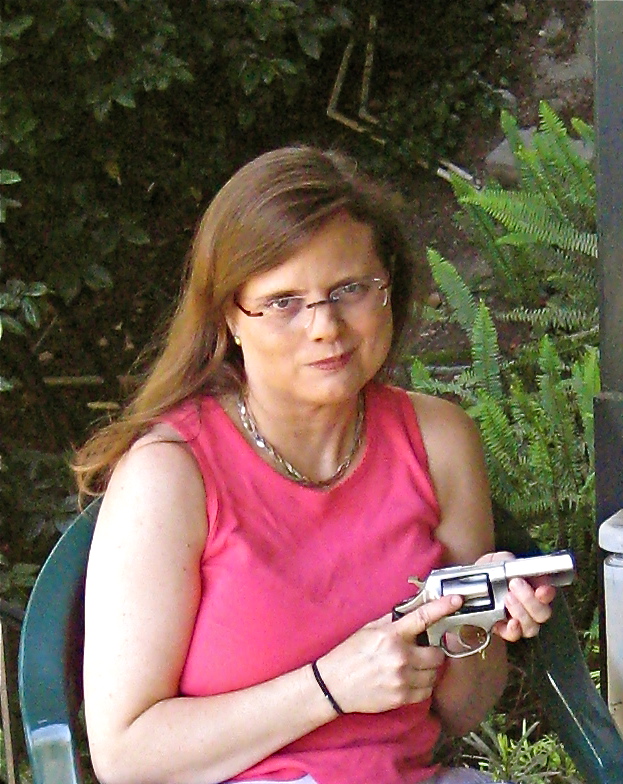 This is one of the last pix
we took before we left
the house in La Cañada.
I think it's very flattering
to Bathsheba the .357.
"The women of this country learned long ago,
those without swords can still die upon them.
I fear neither death nor pain." —Eowyn, Tolkien's
Lord of the Rings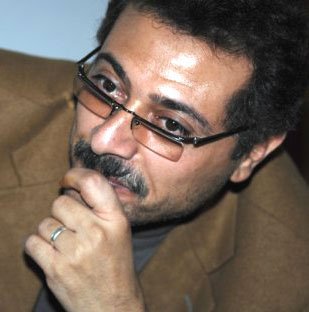 Free Abdulkarim al-Khaiwani!
See Jane Novak's "Yemeni Watch" blog,
Armies of Liberation.
Free journalists and dissident bloggers, worldwide!
Some of My Homegirls—
ERROR: http://rpc.blogrolling.com/display_raw.php?r=59e4b55f70f50de810150859b200a635 is currently inaccessible
ENERGY RESOURCES:
• API
(Information on Oil and Natural Gas)
• Natural Gas
• The California
Energy Blog
• The Alternative Energy Blog
(Solar, Wind, Geothermal, etc.)
• The Energy Revolution Blog
• Gas 2.0 Blog
• Popular Mechanics'
"Drive Green"
MOVIES & TELEVISION:
Criticism—
• Libertas
(now on hiatus, but they'll be back!)
• Pajiba
Real
Indie Productions—
• Indoctrinate U
(Evan Coyne Maloney)
• Mine Your Own Business
(Phelim McAleer)
• Expelled: No
Intelligence Allowed
(Ben Stein, Logan Craft,
Walt Ruloff, and John
Sullivan)
Real Indie Production
and Distibution
Companies—
• Moving Picture Institute
THE SAGA OF LIFE IN
THE R.H. HYMERS, JR., CULT:
• First Installment: The Basic Story

• Hymers' History of Violence
• How Fun Is It To
Be Recruited Into Hymer's
Offbeat Church? Not Very.
• How I Lost My Virginity
THE LITTLE MISS
ATTILA SAMPLER:
On Food:
•
Dreadful Breakfast Cookies
On Men and Women:
•
It's Rape If
You Don't Send
Me Money
•
Women Talk Too Much;
I'll Date Dolphins
•
Heterosexual
Men Are Kinky
•
Hot Cars,
Hot Girls
On Animation:
•
Freakazoid!
—the Commentary
•
Freakazoid!
DVD
On Religion:
•
Athiests and
Christians Talking
To Each Other
TESTIMONIALS:
"Good grammar, and better gin."
—CalTech Girl
"I enjoy Little Miss Attila's essays."
—Venomous Kate
"Joy is good at catching flies with honey."
—Beth C
"Your position is ludicrous, and worthy of ridicule."
—Ace of Spades
"Sexy."
—RightGirl
"Old-school."
—Suburban Blight
HAWT LYNX:
Teh Funny—
• Dave Burge
Interesting News Items
Civics Lessons—
Taranto on How a Bill Becomes Law
Editorial Resources—
• Better Editor
• Web on the Web
• Me me me me me! (miss.attila --AT-- gmail --dot-- com)
Cigars—
•
Cigar Jack
Science—
•
David Linden/
The Accidental Mind
•
Cognitive Daily
Rive Gauche—
•
Hip Nerd's Blog
•
K's Quest
•
Mr. Mahatma
•
Talk About America
•
Hill Buzz
•
Hire Heels
•
Logistics Monster
•
No Quarter
Food & Booze—
•
Just One Plate (L.A.)
•
Food Goat
•
A Full Belly
•
Salt Shaker
•
Serious Eats
•
Slashfood
Travel—
•
Things You Should Do
(In the West)
•
Just One Plate (L.A.)
Cars—
•
• Jalopnik
The Truth About Cars
SoCal News—
•
Foothill Cities
Oh, Canada—
•
Five Feet of Fury
•
Girl on the Right
•
Small Dead Animals
•
Jaime Weinman
Audio—
•
Mary McCann,
The Bone Mama
(formerly in Phoenix, AZ;
now in Seattle, WA;
eclectic music)
•
Mike Church,
King Dude
(right-wing talk)
•
Jim Ladd
(Los Angeles;
Bitchin' Music
and Unfortunate
Left-Wing Fiddle-Faddle)

•
The Bernsteins
(Amazing composers
for all your
scoring needs.
Heh. I said,
"scoring needs.")

Iran, from an Islamic Point of View
and written in beautiful English—
•
Shahrzaad
Money—
•
Blogging Away Debt
•
Debt Kid
•
Debtors Anonymous
World Services
•
The Tightwad Gazette
Sex—
•
Gentleman Pornographer
More o' Dat
Pop Culture—
•
Danny Barer
(Animation News) •
Something Old,
Nothing New
(And yet more
Animation News)

•
Sam Plenty
(Cool New
Animation Site!)

•
The Bernsteins
(Wait. Did I mention
the Bernsteins
already? They're
legendary.)

Guns & Self-Defense—
•
Paxton Quigley, the Pioneer
•
TFS Magnum (Zendo Deb)
•
Massad Ayoob's Blog
THE BLOGOSPHERE ACCORDING TO
ATTILA GIRL:
The American Mind
Aces, Flopping
Ace of Spades
Argghhh!!!
Armies of Liberation
Asymmetrical Information
Atlas Shrugs
Attila of Pillage Idiot
Beautiful Atrocities
The Belmont Club
The Bitch Girls
Bolus
Books, Bikes, and Boomsticks
The Common Virtue
Da Goddess
Danz Family
Dean's World
Desert Cat/a>

Digger's Realm
Cam Edwards
Eleven Day Empire (James DiBenedetto)
Flopping Aces
Froggy Ruminations
Gay Orbit
Gregory!
Jeff Goldstein
Mary Katherine Ham
At the D.C. Examiner
Hugh Hewitt
Hi. I'm Black.
Iberian Notes
IMA0
Iowahawk
The Irish Lass
In DC Journal
Infinite Monkeys
Instapundit
Intel Dump
Trey Jackson (videoblogging)
James Joyner
James Lileks
Rachel Lucas
Men's News Daily
Michelle Malkin
Nice Deb
No Watermelons Allowed
North American Patriot
On Tap
On the Fritz
On the Third Hand
Outside the Beltway
Oxblog
Peoria Pundit
Photon Courier
Power Line
The Protocols of
the Yuppies of Zion
Protein Wisdom
The Queen of All Evil
Questions and Observations
RightGirl
Right Wing News
Scrappleface
Donald Sensing
Rusty Shackleford
The Shape of Days
Sharp as a Marble
Sheila A-Stray
Laurence Simon
Six Meat Buffet
Spades, Ace of
Suburban Blight
TFS Magnum
This Blog is Full of Crap
Triticale
The Truth Laid Bear
Venomous Kate
VodkaPundit
The Volokh Conspiracy
Where is Raed?
Wizbang
Write Enough
You Big Mouth, You!

Support our troops; read the Milblogs!